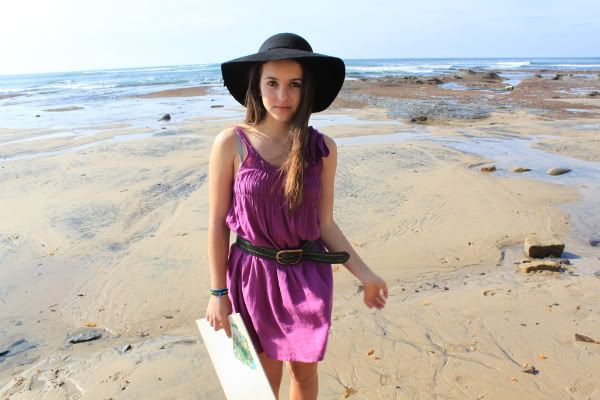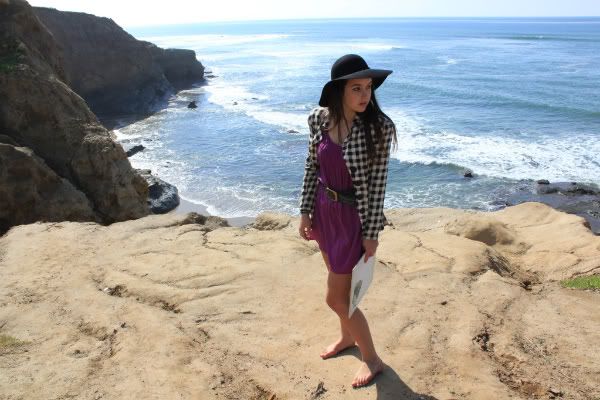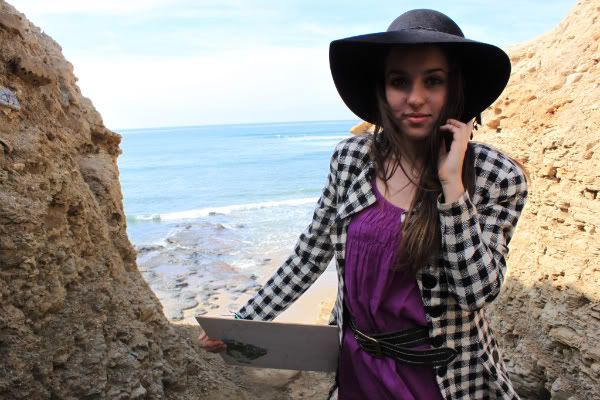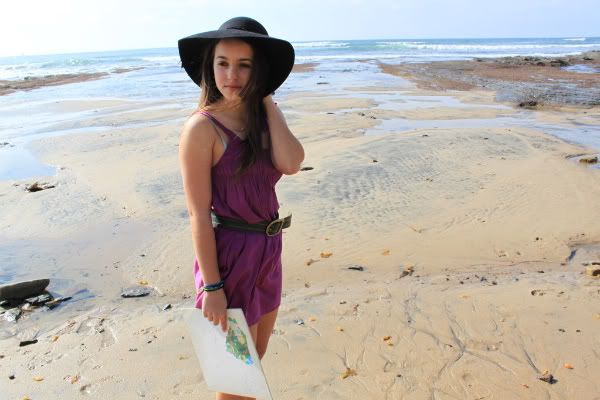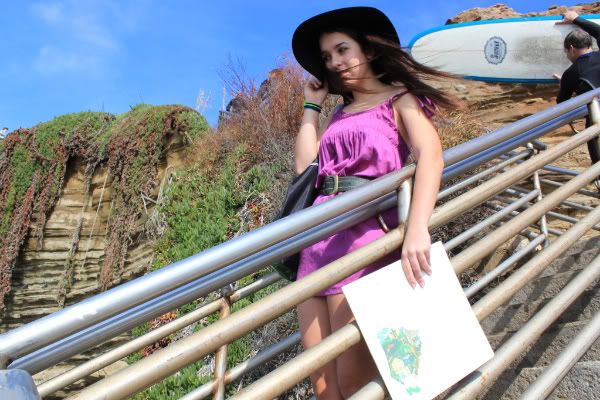 Salinas dress, Lucky Brand hat and belt, vintage Betsey Johnson blazer.
Listening to: Dreamland-Joni Mitchell. Favorite track:
Big Yellow Taxi.

I am here practically every day in the Summer. People who just go to the big crowded beaches here are crazy in my opinion. But it's better for me, because then they don't come to my beach ;)
Today was such a pretty day, it almost felt like Summer (except for the chilly breeze and freezing water) and made me want it so much!