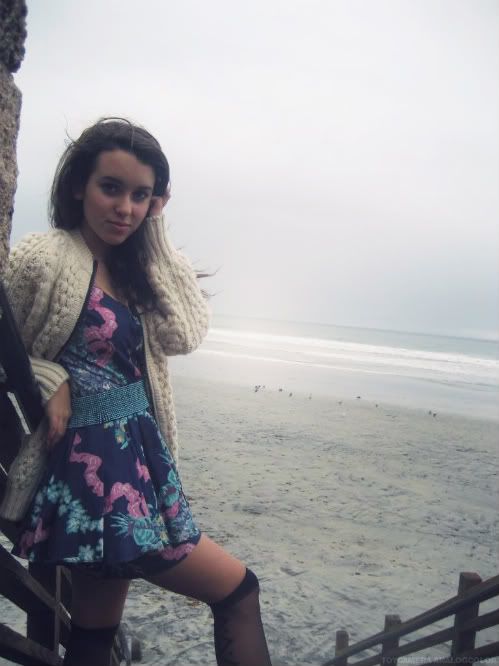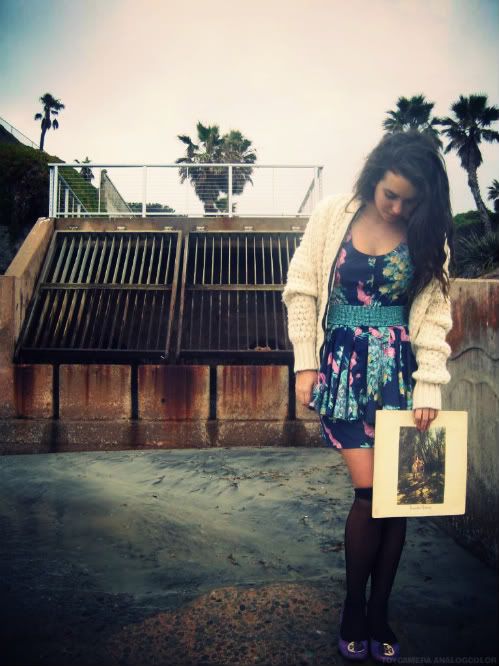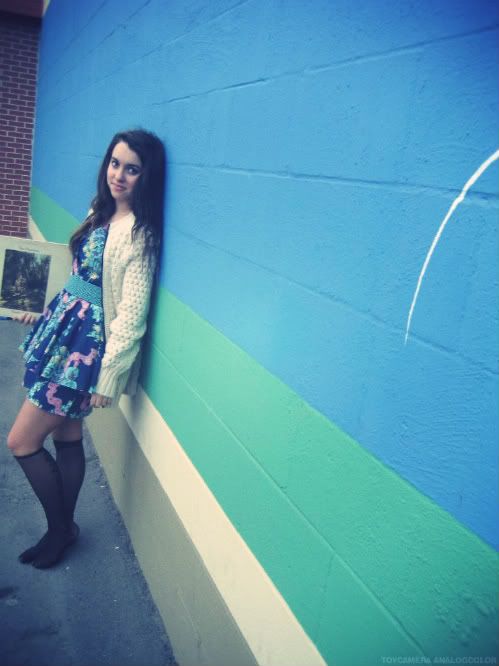 California Select sweater and vintage California Select dress, American Apparel knee tights, Tory Burch shoes, belt I got as a present. This is pretty much my new favorite dress, and maybe sweater too. My friend gave me this dress for Christmas :)
Listening to: Tupelo Honey-Van Morrison. Favorite track:
(Straight to Your Heart) Like a Cannonball.
Sometimes I will just pick a somewhat random record that I haven't really listened to from our record cabinet when I go take pictures. That was the case with this one, I wasn't familiar with it at all. When I listened to it today, I discovered that I like it very very much! It's pretty wonderful. Go listen!
In the past couple days, I have joined Chictopia and Lookbook. I'm not sure how I feel about Lookbook, but I am loving Chictopia. You can find me at chictopia.com/shoelesssimone. The link to my Lookbook is to the right.
Hope everyone's first day of 2010 (so weird!) was good