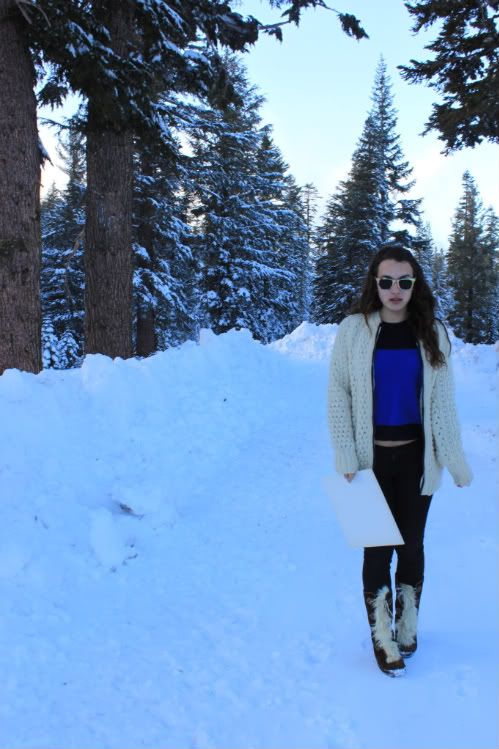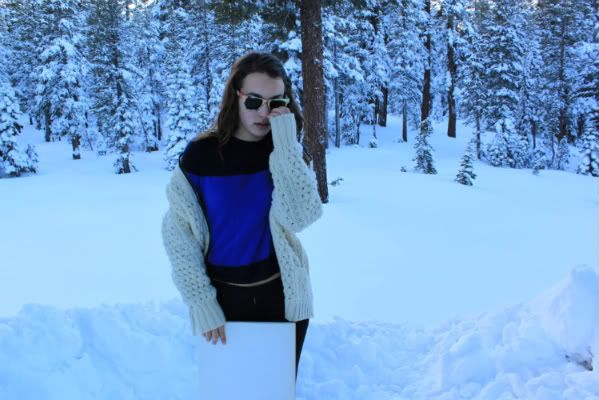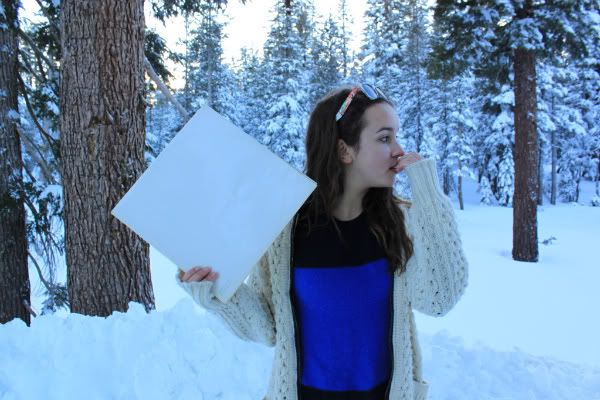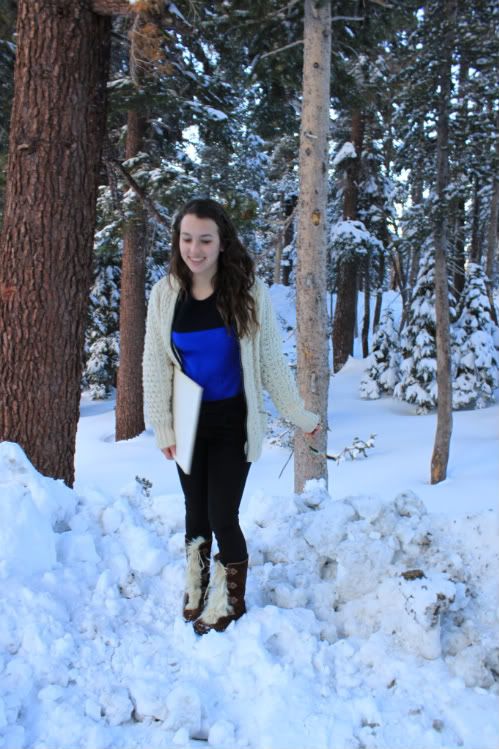 California Select cardigan, Theory sweater, 7 jeans, and vintage boots and sunglasses.
Listening to: The White Album-The Beatles. Favorite track:
Happiness is a Warm Gun.
Is it sort of ridiculous or obvious that I brought this album to the snow? I think it is, but I just couldn't help myself.
These were taken in Mammoth where I spent the last week skiing. I don't remember the last time I was really in the snow (fake snow in Big Bear doesn't count in my opinion) and it was so beautiful and amazing to me. The way the snow would cover the trees was so pretty! We took the gondola to the top of the mountain and you could literally see for miles and miles. I miss it!