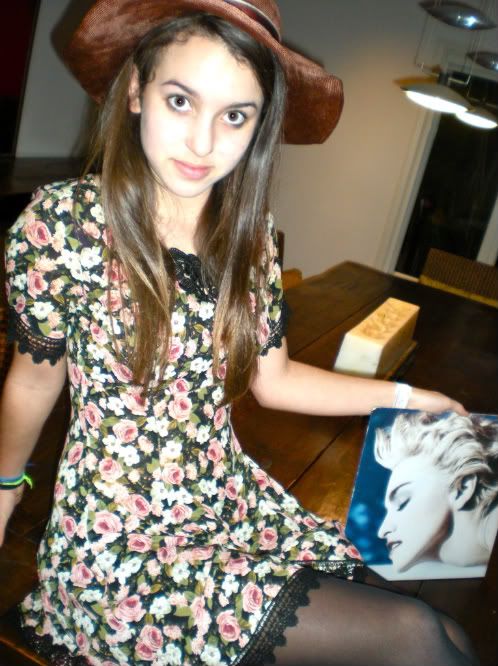 Thrifted Saks Fifth Avenue hat and vintage dress. This dress is just what I need to look forward to Spring.
Listening to: True Blue-Madonna. Favorite track:
Jimmy Jimmy.

I took these pictures on Sunday in LA when I went to the Fairfax flea market for the first time! San Diego really lacks in the swap meet department, so this was a sort of amazing experience for me. I found some really great stuff that I am excited to wear (including a funny romper that, according to my sister, looks like "a costume for a burger shop". It definitely needs some altering.
I hope everyone in So Cal is enjoying the stormy weather! I personally could do with a little less wind. While walking just a couple blocks today, it pushed my umbrella inside out constantly. Not so much fun!