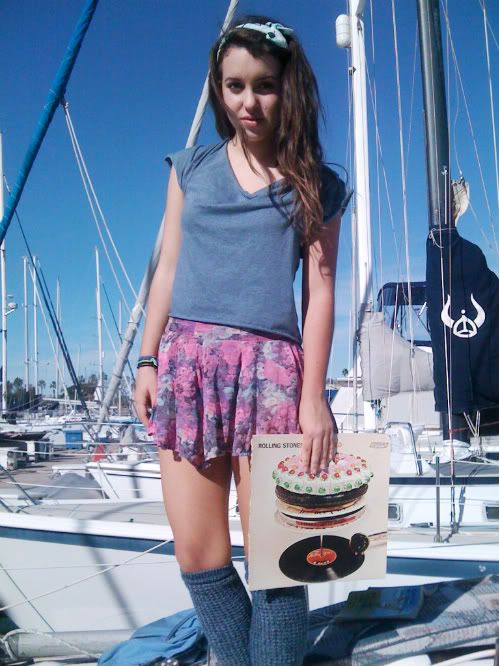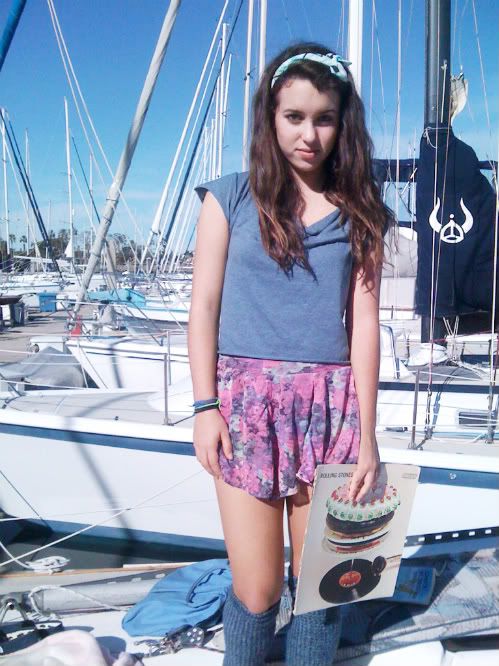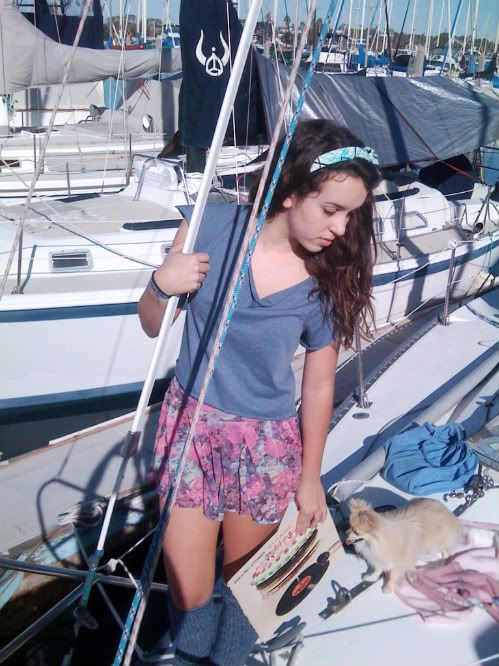 Crop top I made, vintage skirt, American Apparel legwarmers and headband.
Today was extremely hot for winter (almost 80 degrees!) plus I was in the sun the whole day. I'm glad that I dressed appropriately (the legwarmers are the perfect thickness and surprisingly didn't get hot). I spent the day reading
Killing Yourself to Live
by Chuck Klosterman which I liked quite a bit and hanging out with my dog.
Listening to: Let it Bleed-The Rolling Stones. Favorite track:
Let it Bleed.