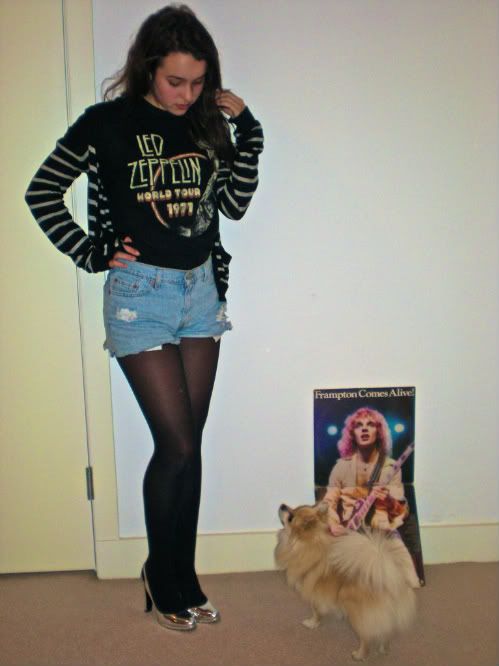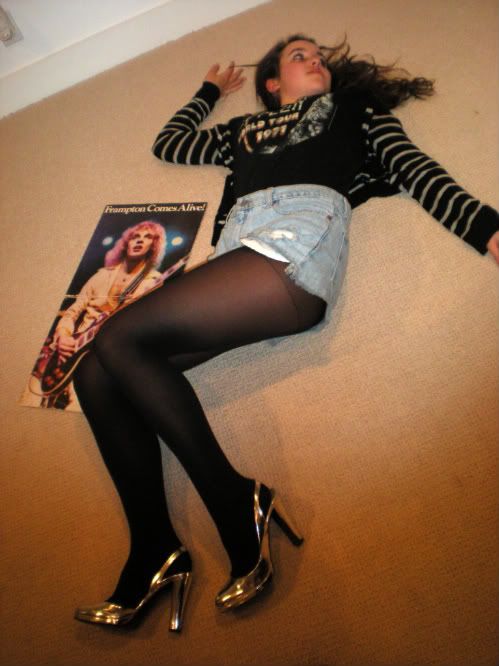 Led Zeppelin shirt from eBay, vintage Levis, Line cardigan, Jil Sander shoes (borrowed from my stylish grandma). I'm still trying to figure out how to rip tights so they look good and not just like a wedge of swiss cheese.
Listening to: Frampton Comes Alive-Peter Frampton. Favorite track:
Baby, I Love Your Way.
I thought it would be too obvious and slightly annoying if I did a Led Zeppelin record for this.
Photo cred to my sister!