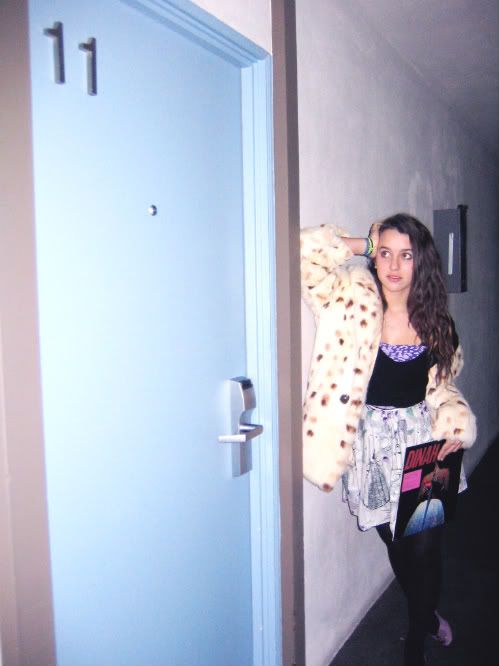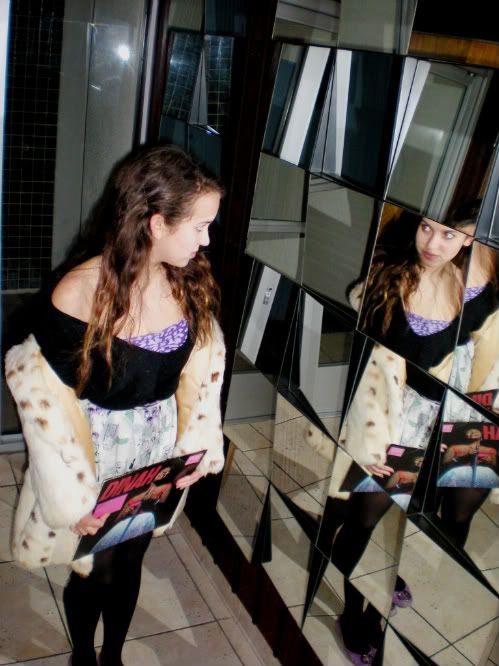 Vintage fur coat and skirt, sweater I made, American Apparel tube bra.
Listening to: Dinah-Dinah Washington. Favorite track:
Is You Is Or Is You Ain't My Baby.


These pictures were taken at The Pearl, which is an extremely cute retro motel which was renovated pretty recently. It's definitely not like the other motels on Rosecrans St, and has extremely delicious food.
Photo credit to my sis Nove :) who is pictured below with me