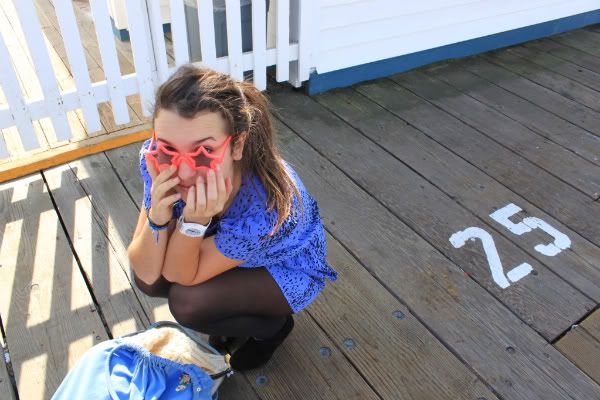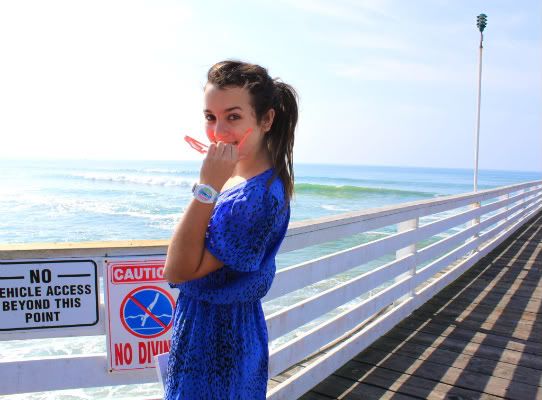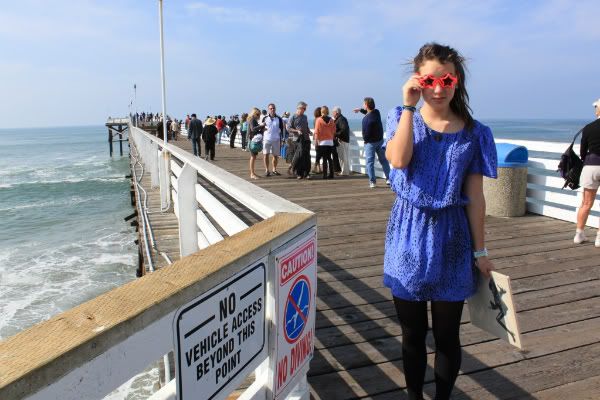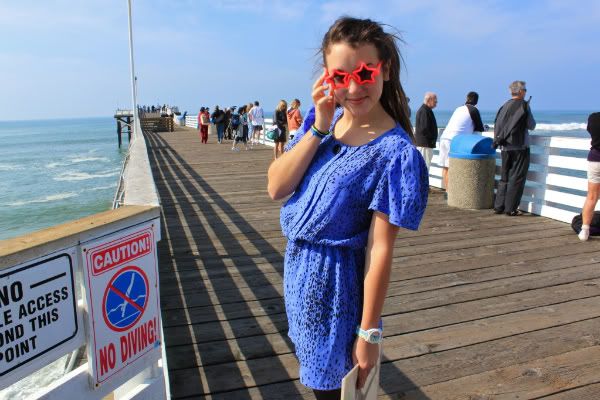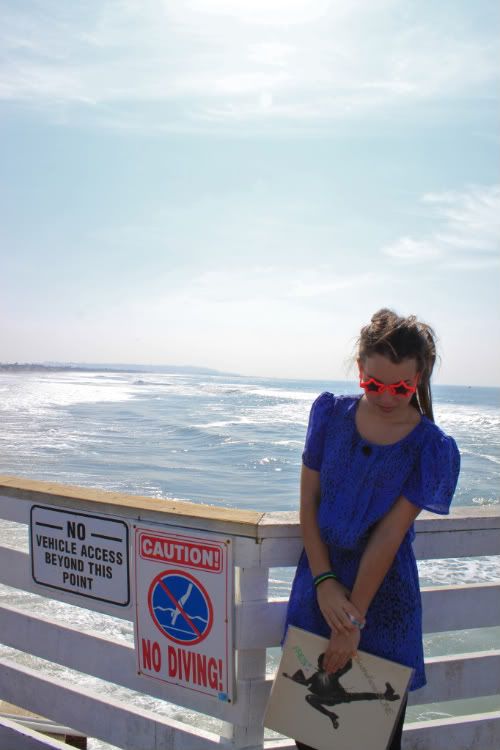 Vintage dress, Rampage boots. The sunglasses were kind of silly, I randomly found them in my drawer and decided to wear them! Walking on the pier in these boots was one of the scariest things I've done, and I also felt pretty ridiculous wearing them because it bothers me when people wear heels to the beach. They were only on my feet for like 10 minutes anyways, it was flats for the whole day besides this!
Listening to: Fresh-Sly and the Family Stone. Favorite track:
If It Were Left Up To Me.
I'm angry at myself that in every single picture my stupid hand had to cover his face...I should start paying more attention to things like this!