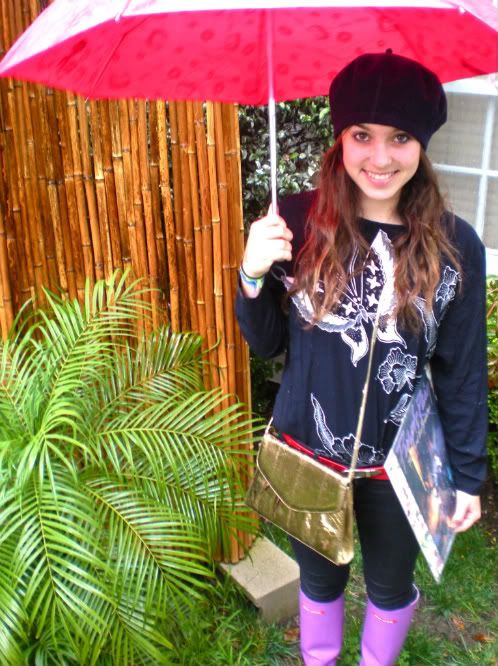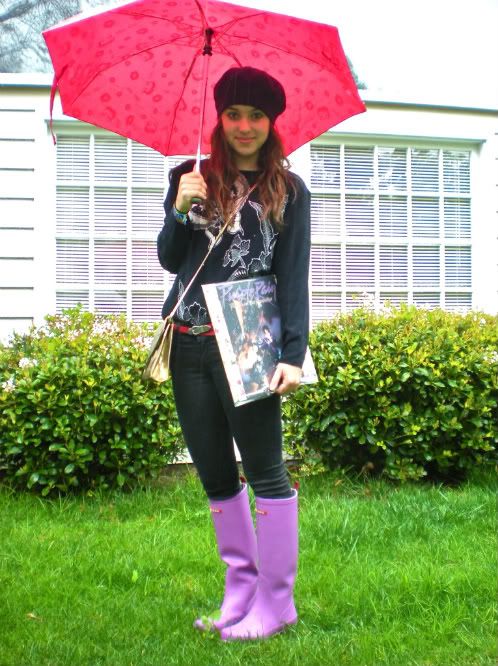 Vintage shirt, 7 for all mankind jeans, Henri Bendel boots, Diesel belt, thrifted purse.
Listening to: Purple Rain-Prince. Favorite track:
Darling Nikki.
The weather here has been so strange lately. This past week it's gone from sunny blue skies to pouring rain and back to sunny skies again today. It's been raining so much that I've worn these rain boots more in that past month than in all of last year!