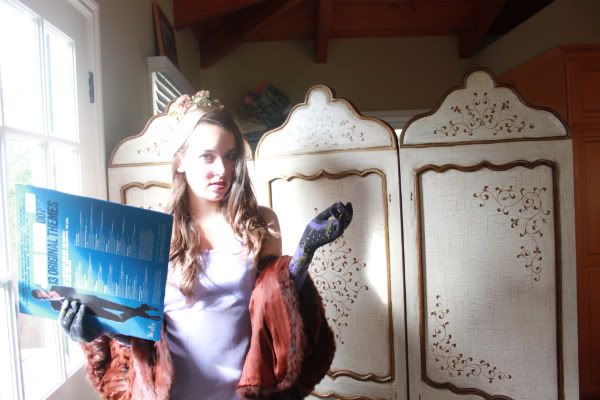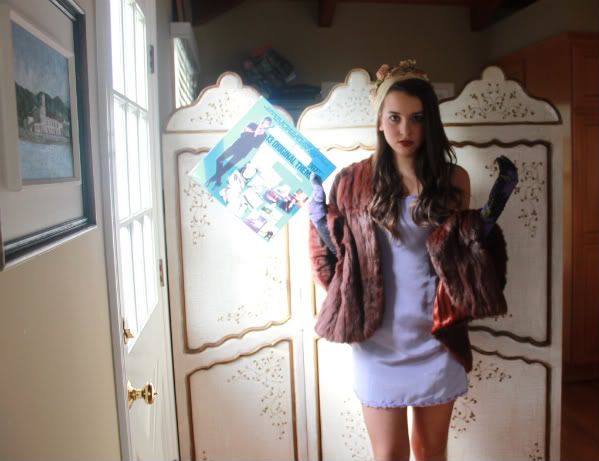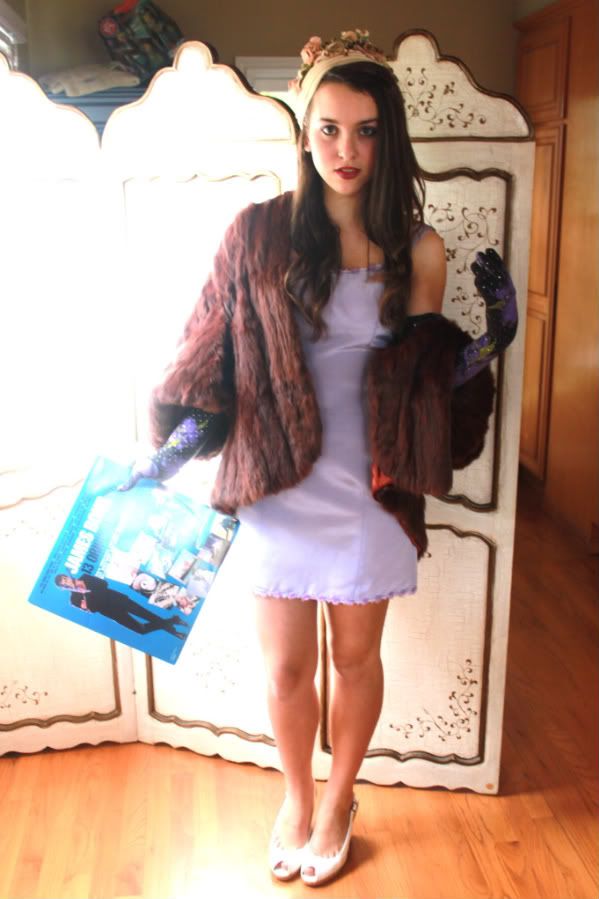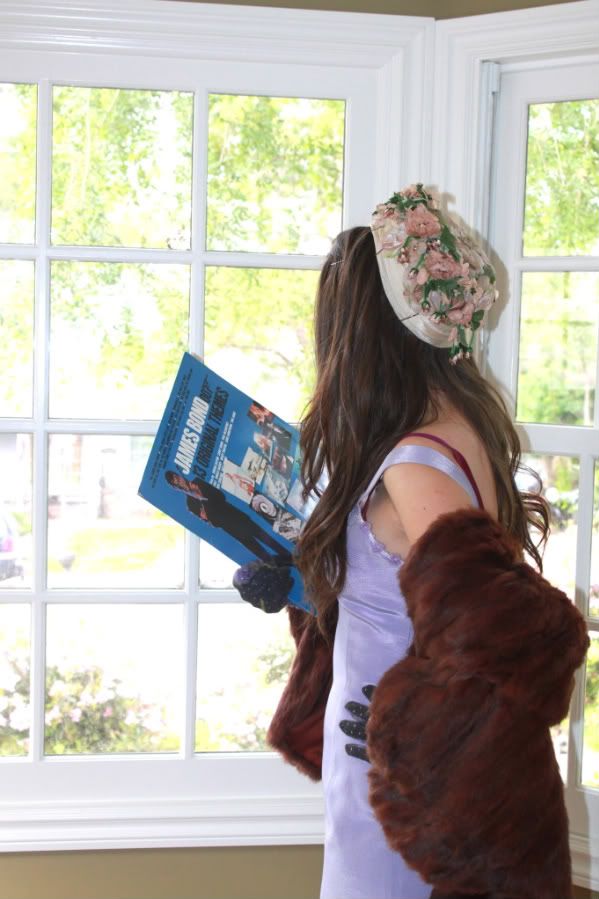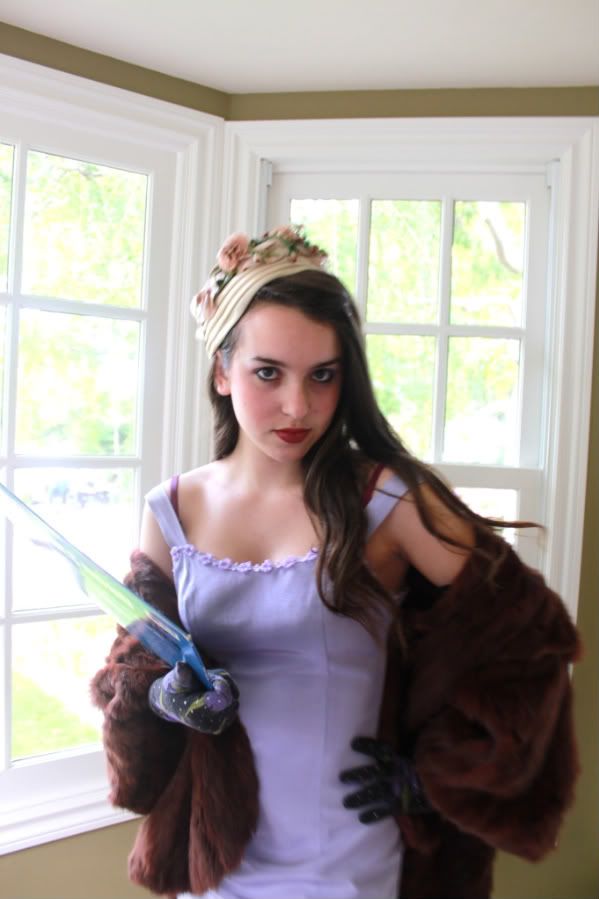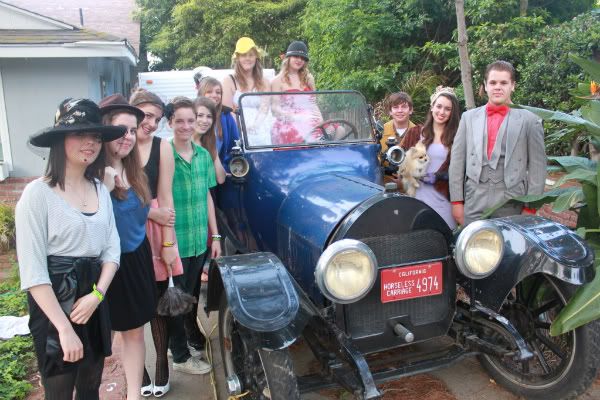 Vintage coat ($20 at an estate sale!), hat, and Betsey Johnson dress and gloves. Via Spiga shoes. I hosted a Clue party at my house last weekend! It was really fun, I love a chance to dress up. I actually ended up being the murderer, which I didn't know until the end of the game. We thought my neighbor's 1916 "horseless carriage" was the perfect place to take a group picture.
Listening to: James Bond 007-Thirteen Original Themes. Favorite track: Goldfinger. This record was very suiting for the party.
You can find this look on Chictopia
here!