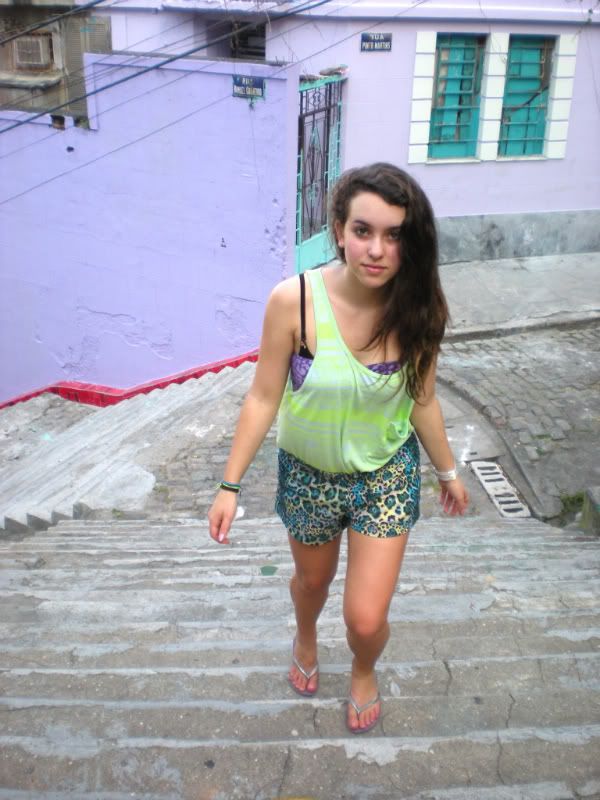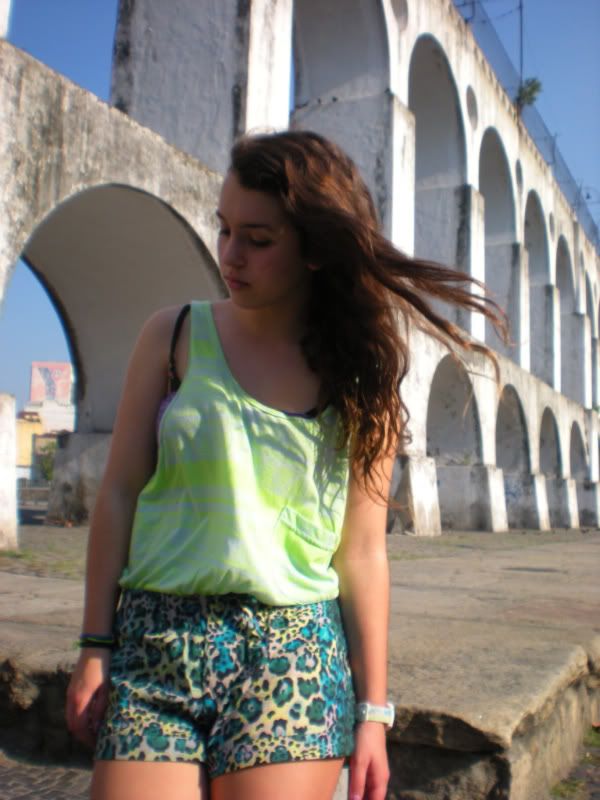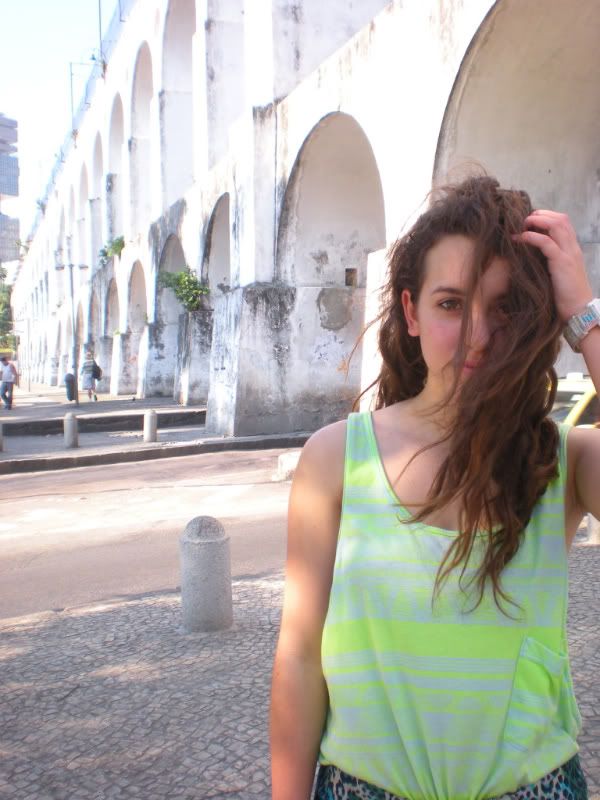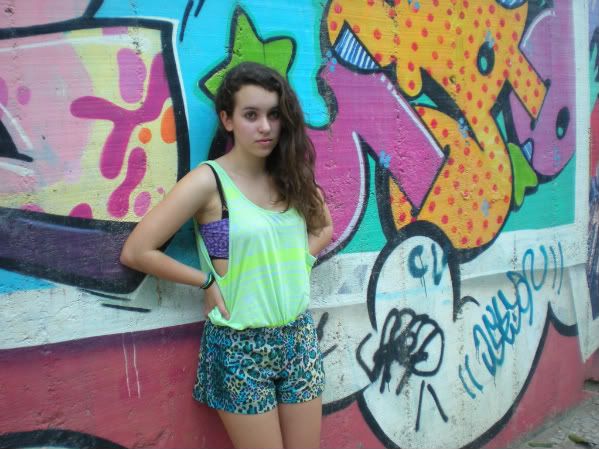 American Apparel tank and tube bra, Blue Man shorts (a bikini brand here in Brasil).
Roamed around downtown Rio and Lapa (an area right next to downtown) for a few hours today in the extreme heat. I had to keep my outfit very simple, as you can see, in the 85 degree weather (although a wonderful cup of acai helped with the heat!) Some of these pictures are also taken on the Escadaria Selaron, which is right by where we're staying. I first went there when I was about 9, but I guess it's gotten pretty famous in the past few years. I noticed that I look a little sad in these pictures, but I think it was just the heat! I didn't take a record with me today, but I did bring a couple with me on my trip (Brasilian records, of course) and maybe I'll be buying some more on the street one of these days.
I haven't had the chance to go to the beach yet, but for Easter we're probably going to the beach town of Buzios and then next week we're staying in Ipanema.
I hope everyone who is on Spring Break is enjoying it!