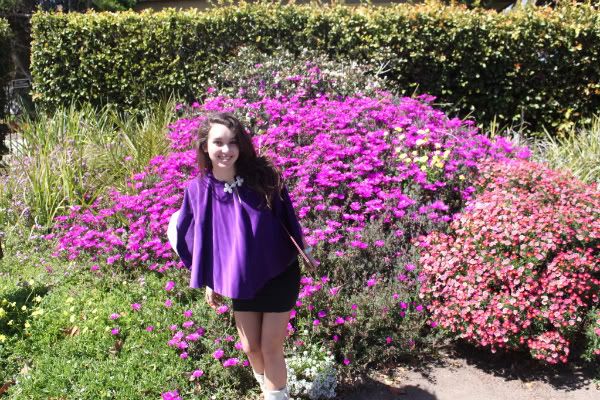 Vintage cape and boots, skirt I made, tank from Urban Outfitters. A cape isn't something that I would usually buy, but when I saw it on the rack in Flashbacks, I was so attracted to the color (my favorite) that I decided to get it! I probably won't wear it much but I love it anyways.
You can see this look on Chictopia
Here
Listening to: Best Of Earth, Wind, and Fire. Favorite track: That's the Way of the World.
The weather here has been so nice! I just want to be at the beach, but the water is still freezing and I hate tanning, I would much rather be swimming. But I am going to Brasil in a week, so waiting that long won't be hard at all! I've been there plenty of times, but each time I get equally or even more excited. I need to practice speaking Portuguese too, since the only time I really get to speak is in class once a week.
Happy Friday! I'm really glad it's the weekend, I'm hosting a Clue themed murder mystery party tomorrow for my friend's birthday!