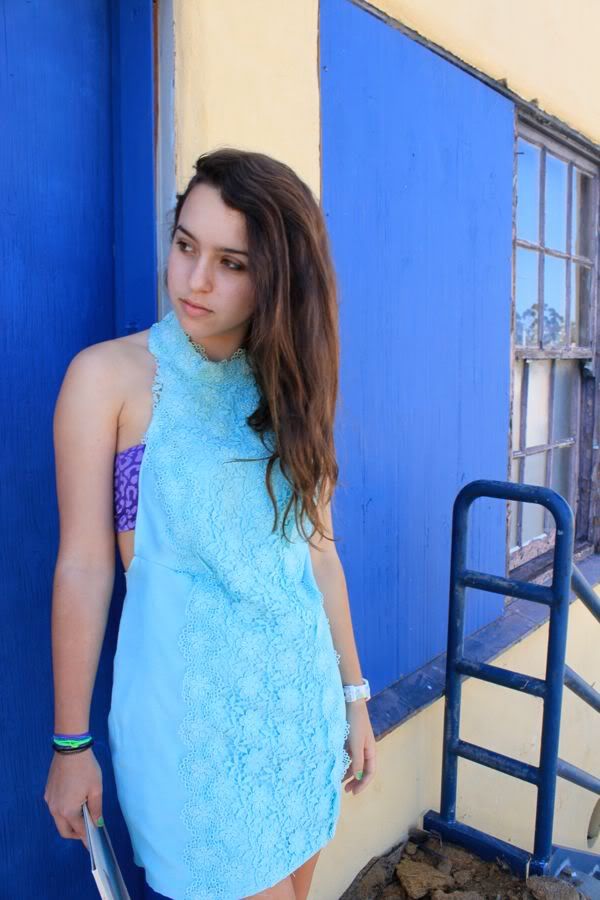 I bought this vintage dress for $1 about a month ago. It was horrible, but I liked the color and doily-type thing on the front. When I put it on, my friends laughed, and my dad told me to go back to the kitchen. However, after a significant amount of hemming and sleeve and back butchering, I quite like it! Probably my best buy in terms of saving yet. I completely meant to take a before picture but I was so excited to start my little project that I forgot! I wore an American Apparel tube bra underneath. The ankle cowboy boots are my first buy from Etsy! They're from
Old Baltimore Vintage.
Listening to: Genesis-Duke. Favorite track: Behind the Lines. Like I sometimes accidentally do, I didn't show the record very well in most of these, so I took a quick picture of the album later when I realized my mistake. It doesn't go with the rest of the pictures at all, but I wanted the cute little man to get his proper role in my post.
Happy (almost) Friday everyone!