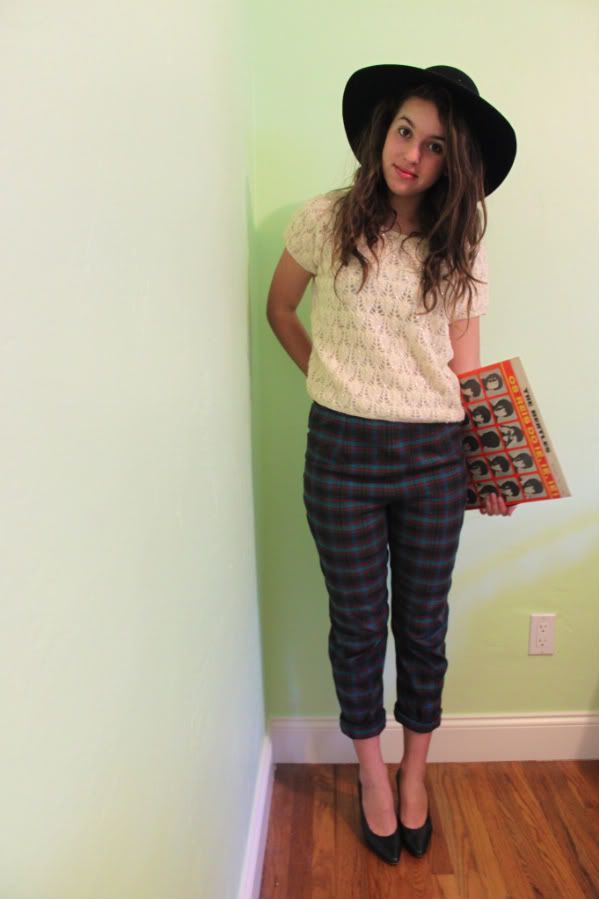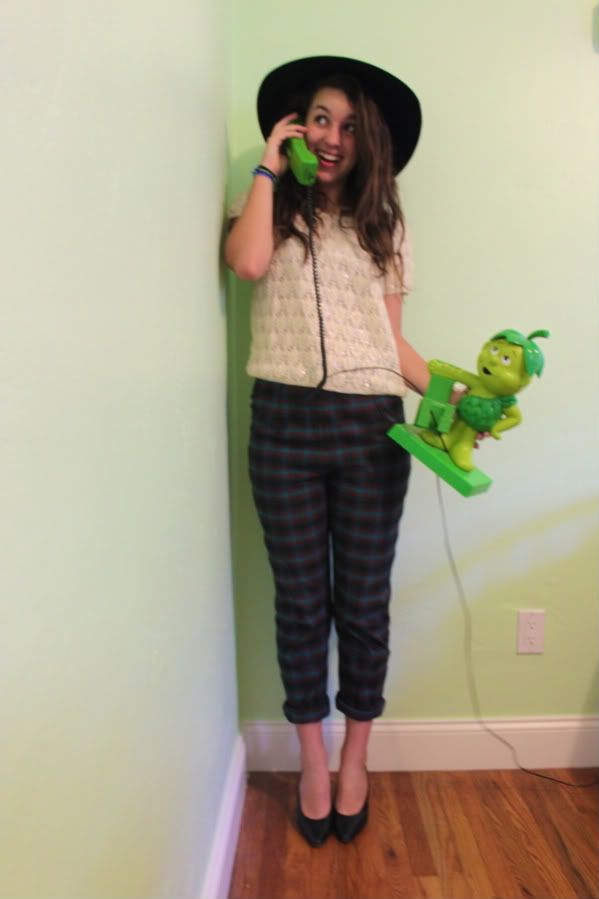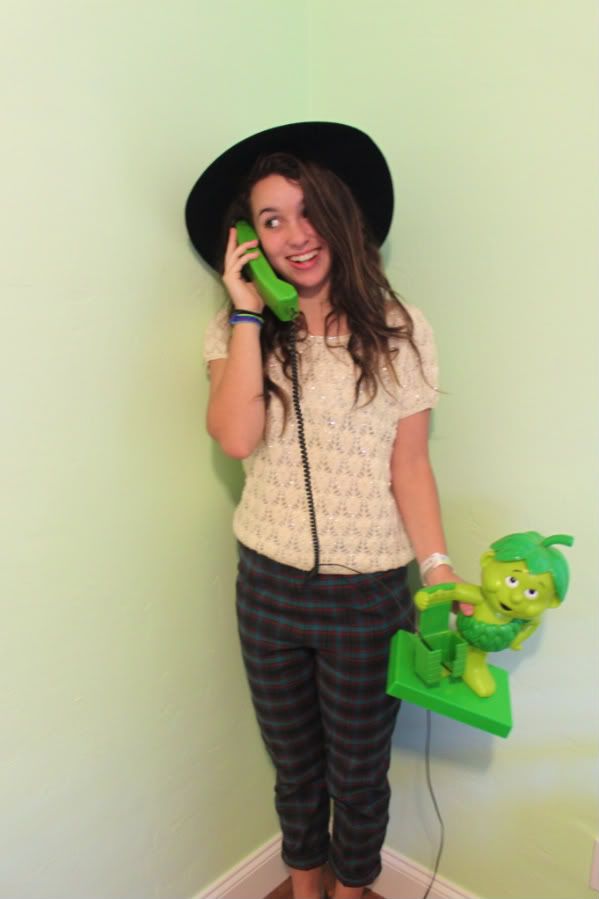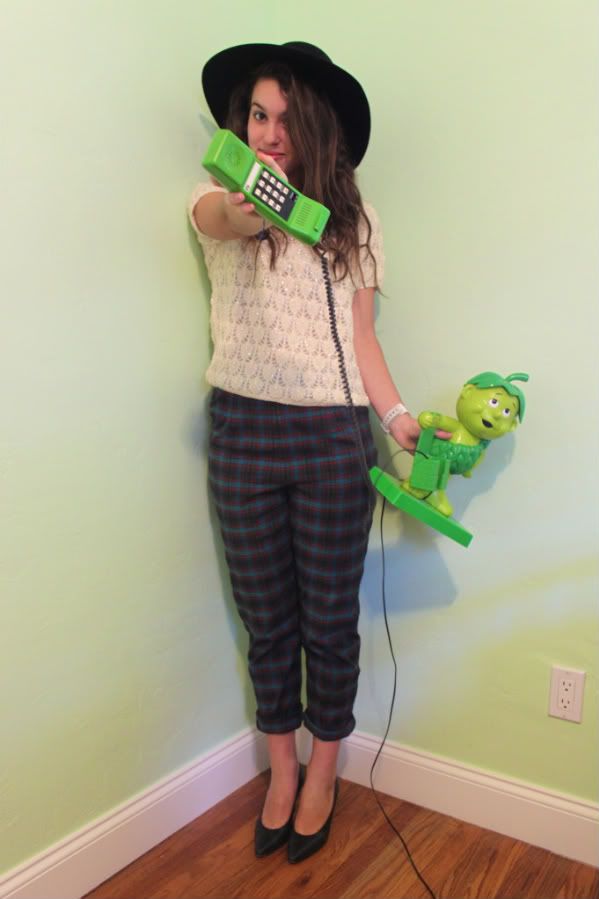 Vintage Betsey Johnson pants, Escada shoes, and beaded sweater.
Listening to: A Hard Day's Night-The Beatles. (This record is actually the Brasilian version). Favorite track: I Should Have Known Better.
I came home from Brasil to my mint green room that was freshly painted right before we left. It had been the worst color (one of those green-brown colors that's perfectly fine for a living room but not so inviting in a bedroom) since we moved in a year ago. We recently asked our landlord if we could paint it, and he said yes! I think I'll be wanting to spend much more time in there. It feels so much more open and spacious now.
I took some silly pictures with this 70s phone I got at the swapmeet a while back. Because of the lack of phone jacks in our house, I still don't even know if he works, but he is so cute I just had to get him. He's one of the few random old objects in my room that I like to pick up here and there.