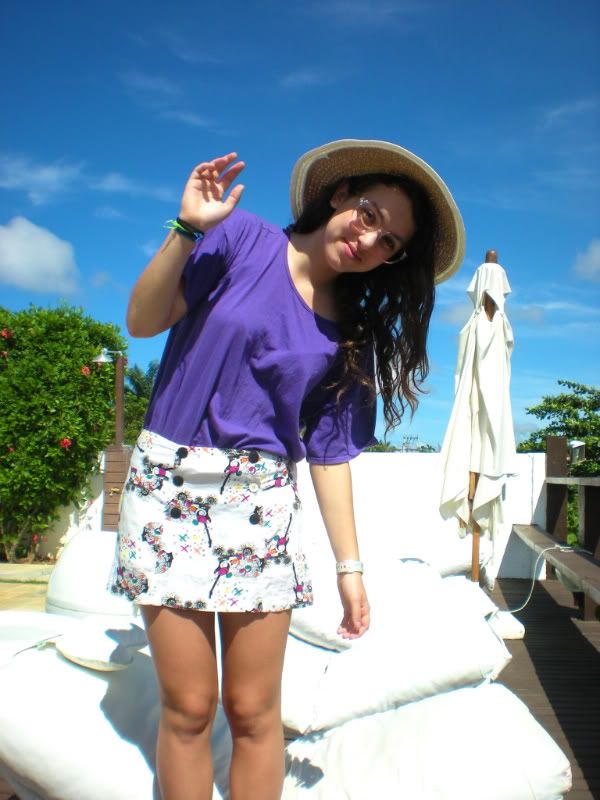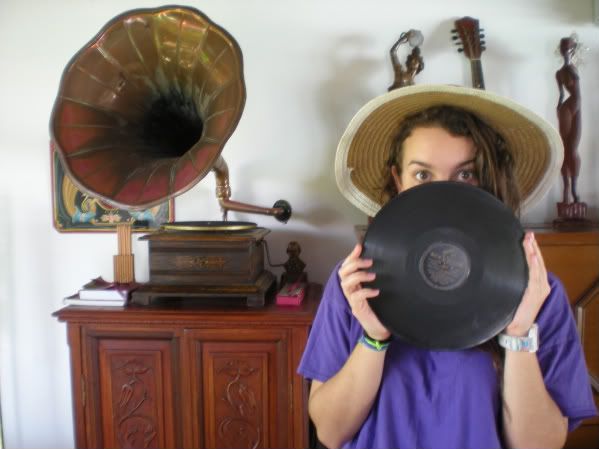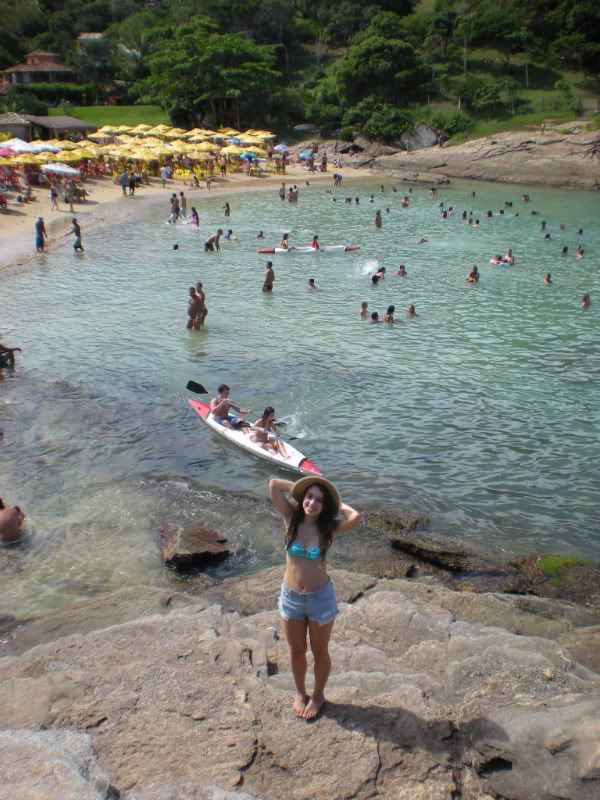 American Apparel shirt, Totem skirt (Brasilian brand), hat I bought on the beach, glasses from an estate sale. I wish these were sunglasses and not just frames, but I couldn't resist the pink and purple and clear all in one (not really visible, which is too bad), for only $1!
Because I didn't have my own record with me, I posed with the one that was sitting on the old gramophone in the lobby!
These past couple days have been quite the adventure. We spent the weekend in beautiful Buzios, which is a beach town a couple hours away from Rio. (More pictures later!) I love the ocean and hadn't gotten to swim in it since Summer, so it was amazing. We stayed an extra day and planned to go back on the bus Monday afternoon. All went smoothly on the three hour trip until we arrived in Rio to the beginning of the biggest storm in the city's history!! With barely any taxis or busses going out of the bus station, we were stuck there for six hours. We finally caught a bus and then a taxi back, arriving at our destination at 2am. It's lucky that we didn't have to spend the night at the bus station, because early the next morning I got food poisoning or some kind of flu. I couldn't keep anything down all day, but luckily I've gotten much, much better since yesterday. I guess it was just some kind of 24 hour thing, thankfully! I hope everyone has had a better two days than me, but at least things have been looking up. I'm heading home on Saturday, so bye until I get back!
Also, I've reached 50 followers! (51 to be exact). Thank you everyone, it really makes my day. And I'm sorry if I've taken a while to respond to comments, the internet is a little slow here so I'll get to it all when I get home!