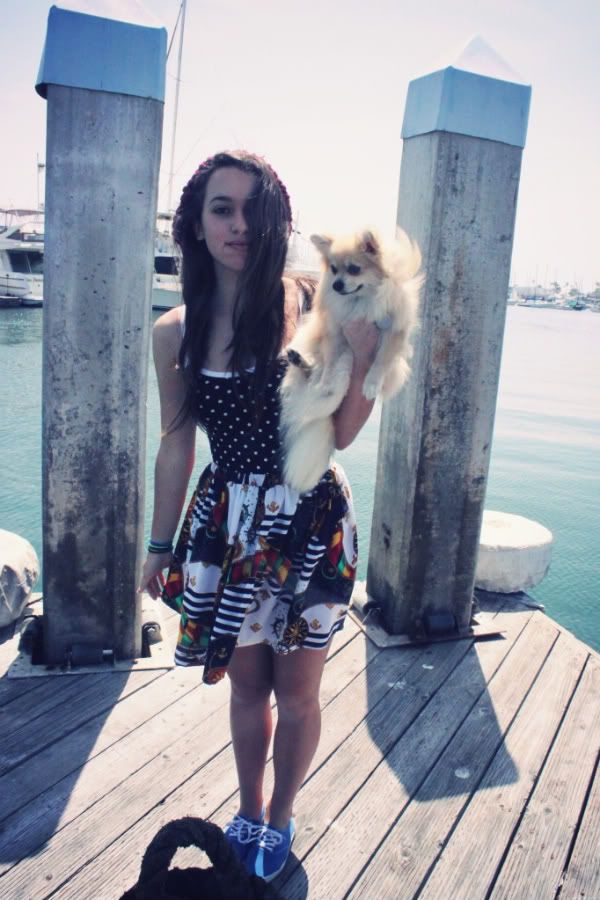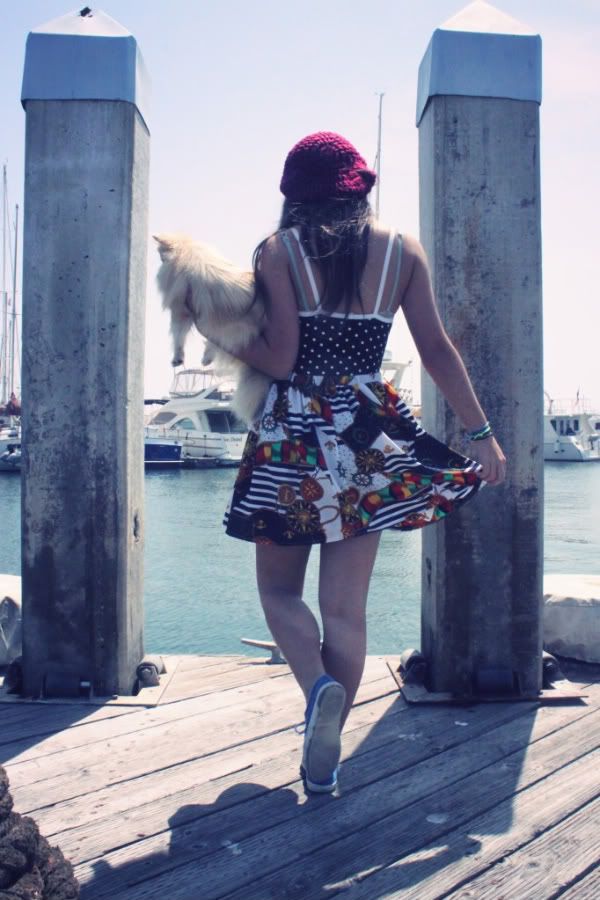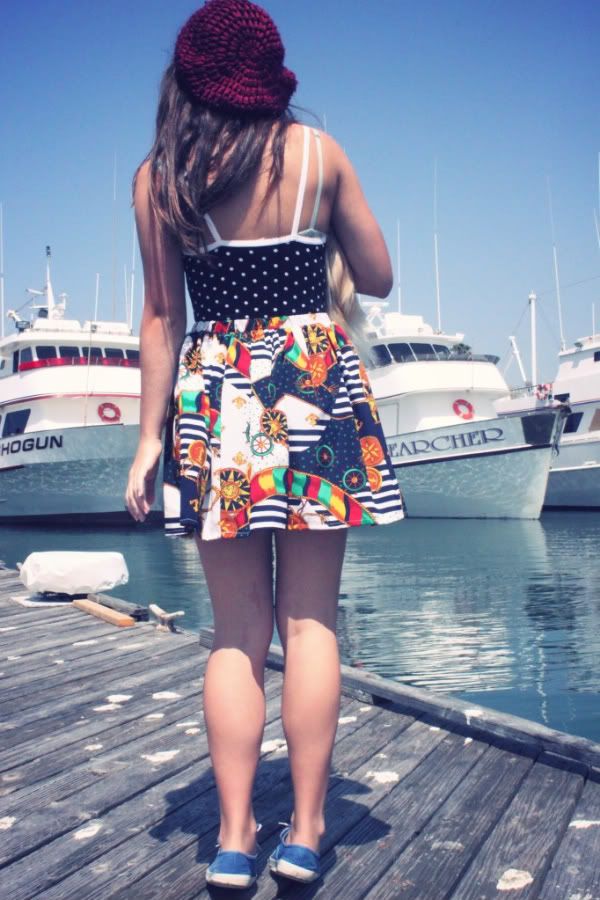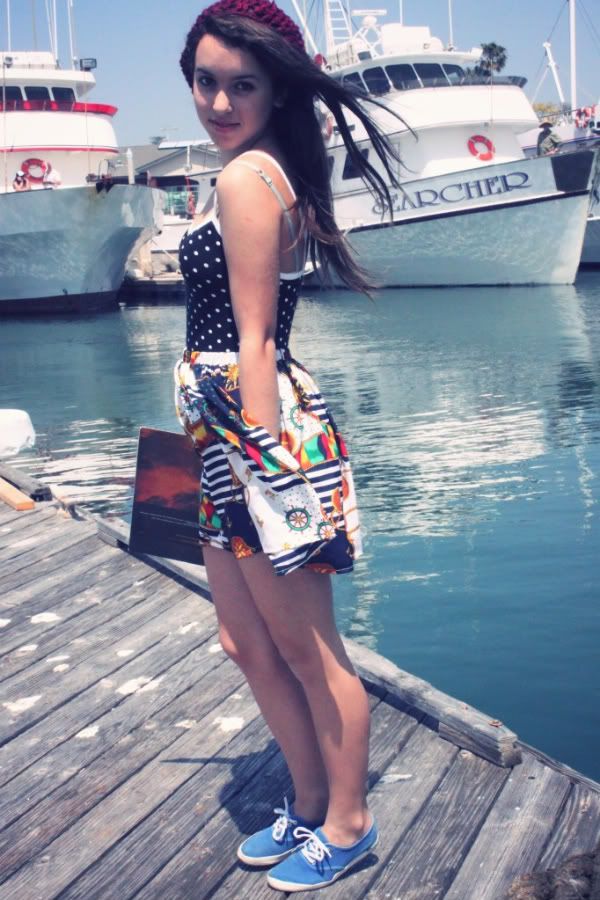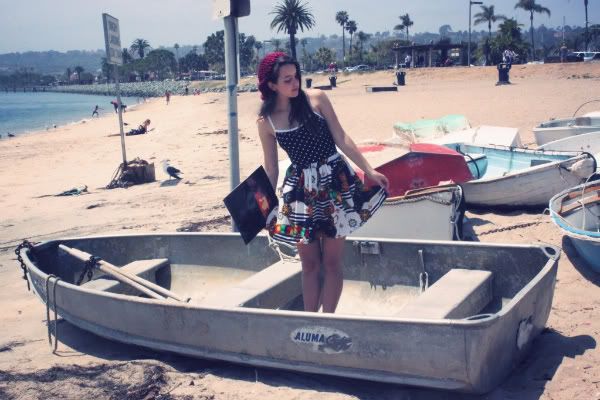 Vintage skirt, American Apparel leotard, shoes from Urban. I wore this to Day at the Docks, which is basically a boating festival down at the bay. I bought a floppy hat, ate some calamari, and had a watermelon sno cone. I'd say it was pretty productive. It was also the perfect opportunity to wear this nautical skirt which I always forget I have. I bought this leotard for ballet last week but I want to wear it outside of dance everyday, which is better anyways because it gets double the wear!
I took some pictures with my dog for Chictopia's Chic and the Fuzzy contest, which I think is the cutest idea ever. You can see my entry here! You can also see this look on lookbook here

Listening to: Avalon Sunset-Van Morrison. Favorite track: Contacting My Angel.