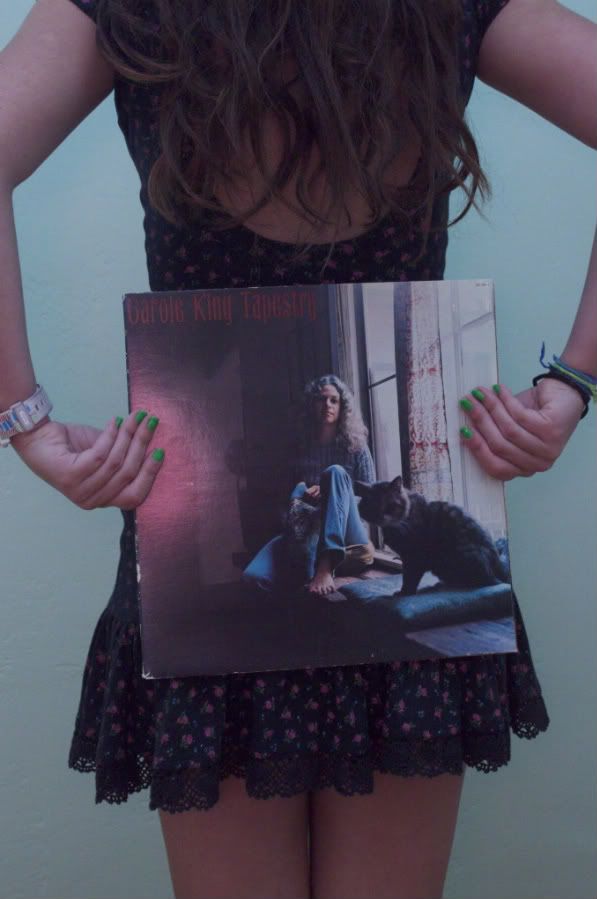 Playing around with the settings on my friend's camera, making my room look blue instead of green.
I don't know why I've never posted with this dress before, it's one of my favorites in my vintage Betsey Johnson collection.
Listening to: Tapestry-Carole King. Favorite track: I Feel the Earth Move. Sometimes I'll listen to this album while trying to do homework and it's near impossible because I just keep singing out loud! Her songs are all so happy and easy to remember, it just comes out uncontrollably!