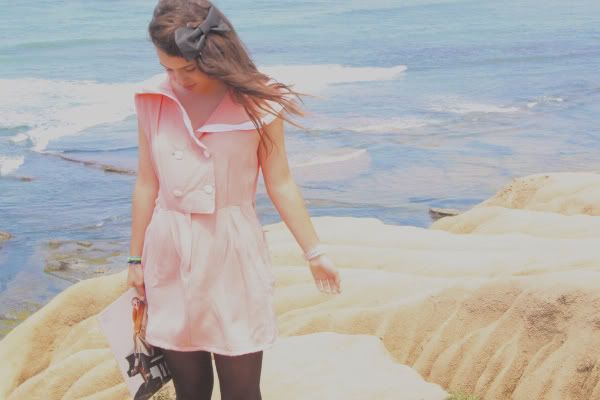 This dress was originally a romper that I got at the flea market for $10. When I put it on, it looked completely ridiculous, like an outfit that I would be forced to wear working at a burger joint. I changed it to a dress and shortened it a bit, and I'm very happy with the final product! Worn in the last two pictures with an American Apparel cardigan. Please excuse my adorable flyaway hairs in the second to last picture!
Listening to: Here and There-Elton John. Favorite track: Bennie and the Jets. That's definitely my favorite song of his, ever.
I'm staying home from school today to get over a cold that hit me on Sunday. I've spent the day so far watching hours of Law and Order SVU and trying to get some sleep. I'm feeling much better though, so I'm going to venture over to my sewing table and tackle a strange vintage dress that I am changing. Happy Tuesday everyone!