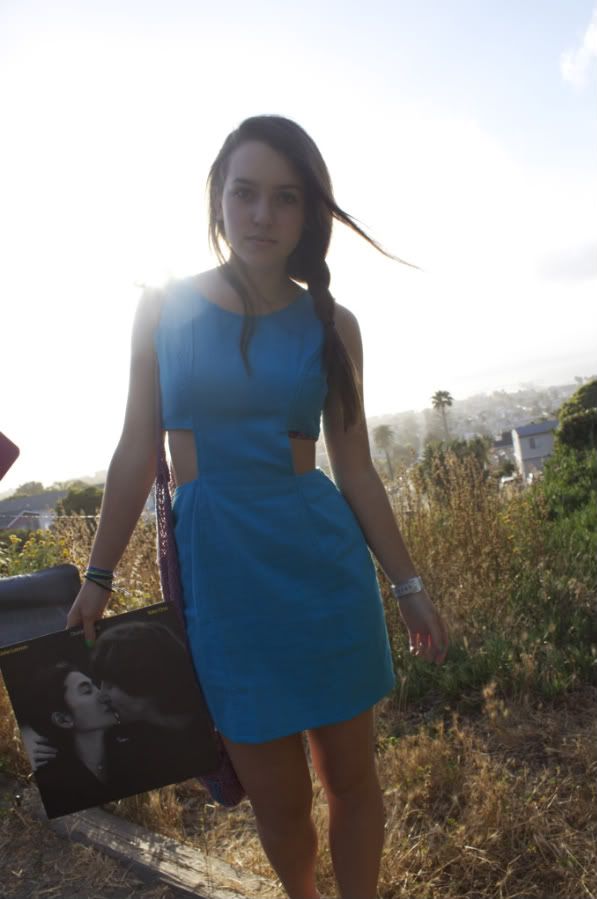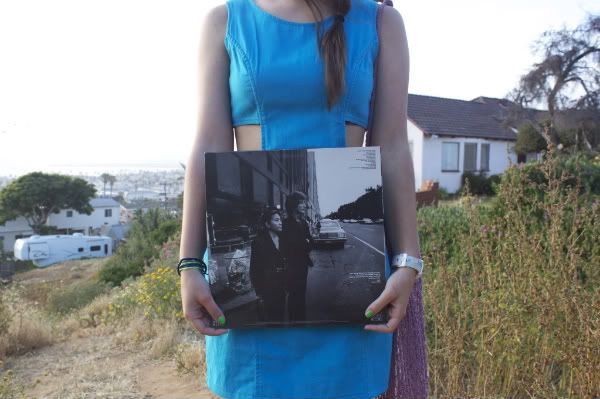 Vintage California Select dress, bag my friend's mom made. I bought this dress a couple weeks ago at the American Apparel rummage sale and I'm really excited about it. It's the perfect dress for Summer, with the cutouts and everything.
Listening to: Double Fantasy-John Lennon. Favorite track: Watching the Wheels.
We took these pictures at a lookout point that I found pretty close to my house. Such a pretty view of the ocean! Unfortunately, I still have five weeks left of school. Counting down the days until Summer...
An interview with me was featured on
Fashion My Legs
, a blog about hosiery a couple weeks ago! You can read the interview
here